KWARC Dec 2005 Meeting Highlights
Thanks to Tedd VE3TJD for the many pictures and video clips that were taken during our 2005 Christmas club gathering.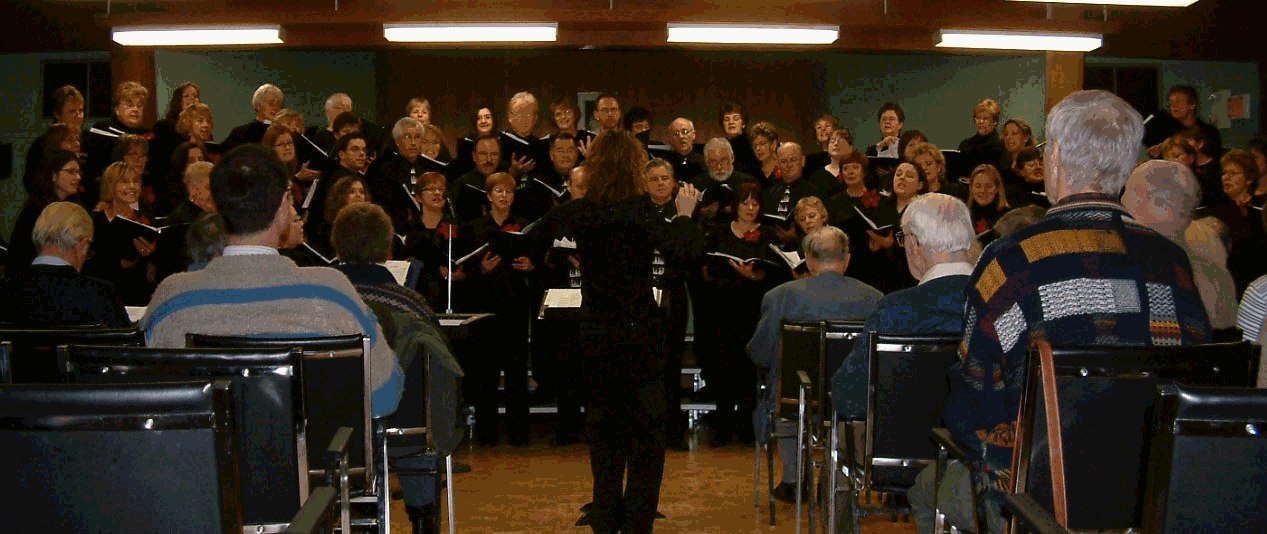 It was a delight to see so many club members and guest attend our final club meeting of 2005 participating in the annual social gathering.
The highlight of the evening was a performance from the 75 members Waterloo Region Teachers Choir singing a selection of Christmas classical and spiritual songs directed by Tammy MacMath.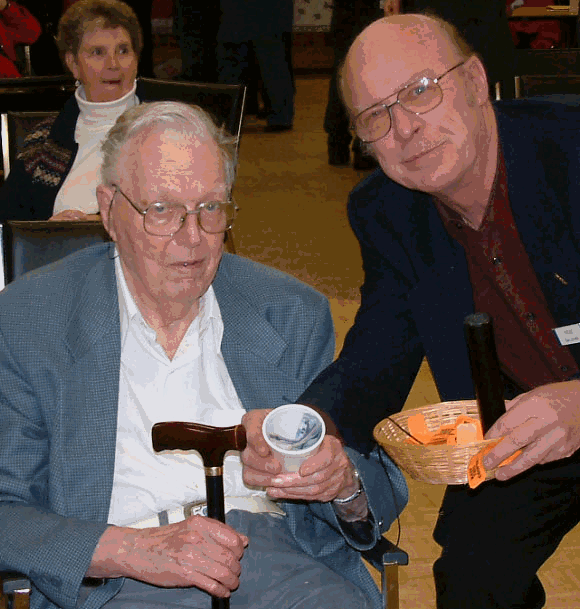 Our evening 50/50 winner was Drew VE3AOR, presenting the winning to Drew is Ben VE3ST. Past Pres. I'm sure a welcome treat just before Christmas,
Our Munchies table was a popular spot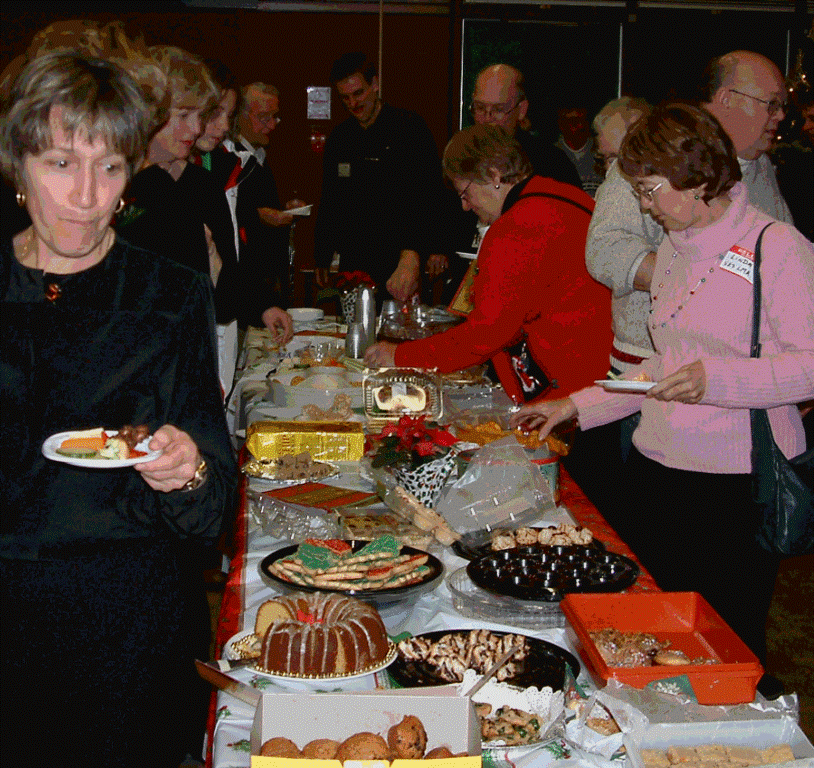 On the right, Fred O'Robko, VA3ERF of Turkey Point Ont, and Ben VE3ST line up for refreshments from the popular punch bowl. Enjoying the performance makes one thirsty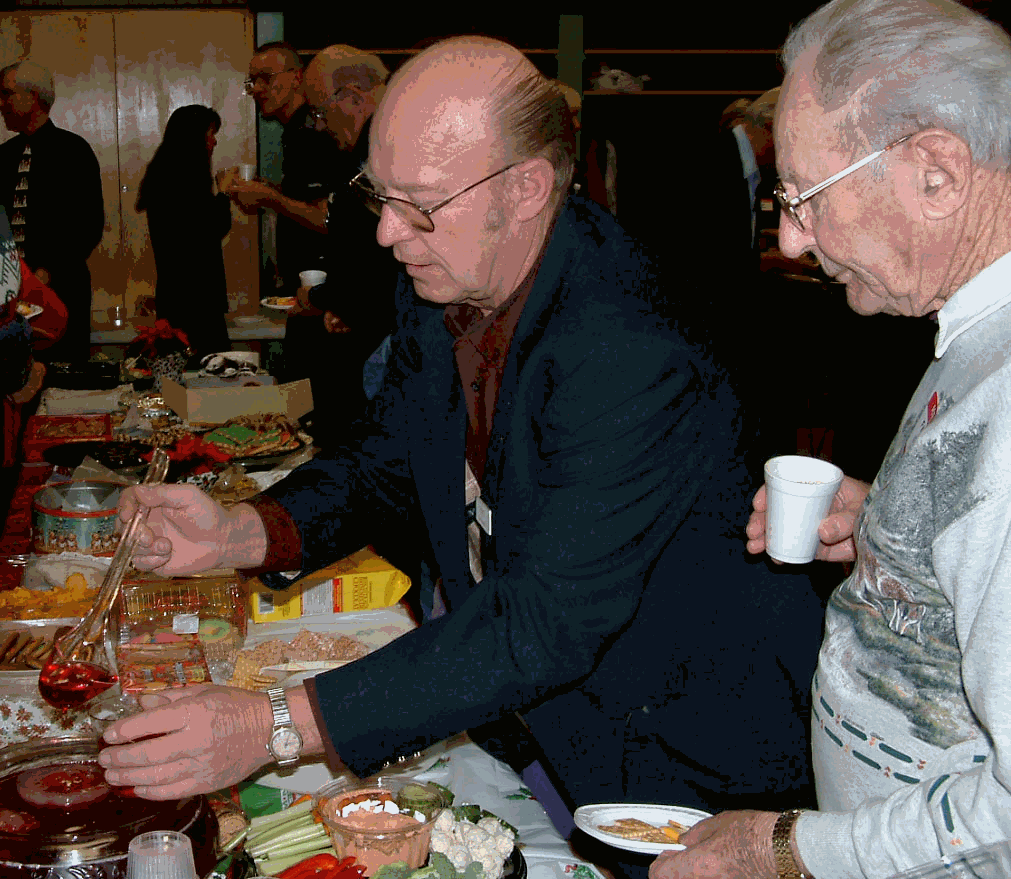 Club Web Master and Kilowatt editor Dennis VA3DLT enjoying all the festivities
Members lined up all evening to sample the many treats that were brought in for our social evening. Yum! Yum!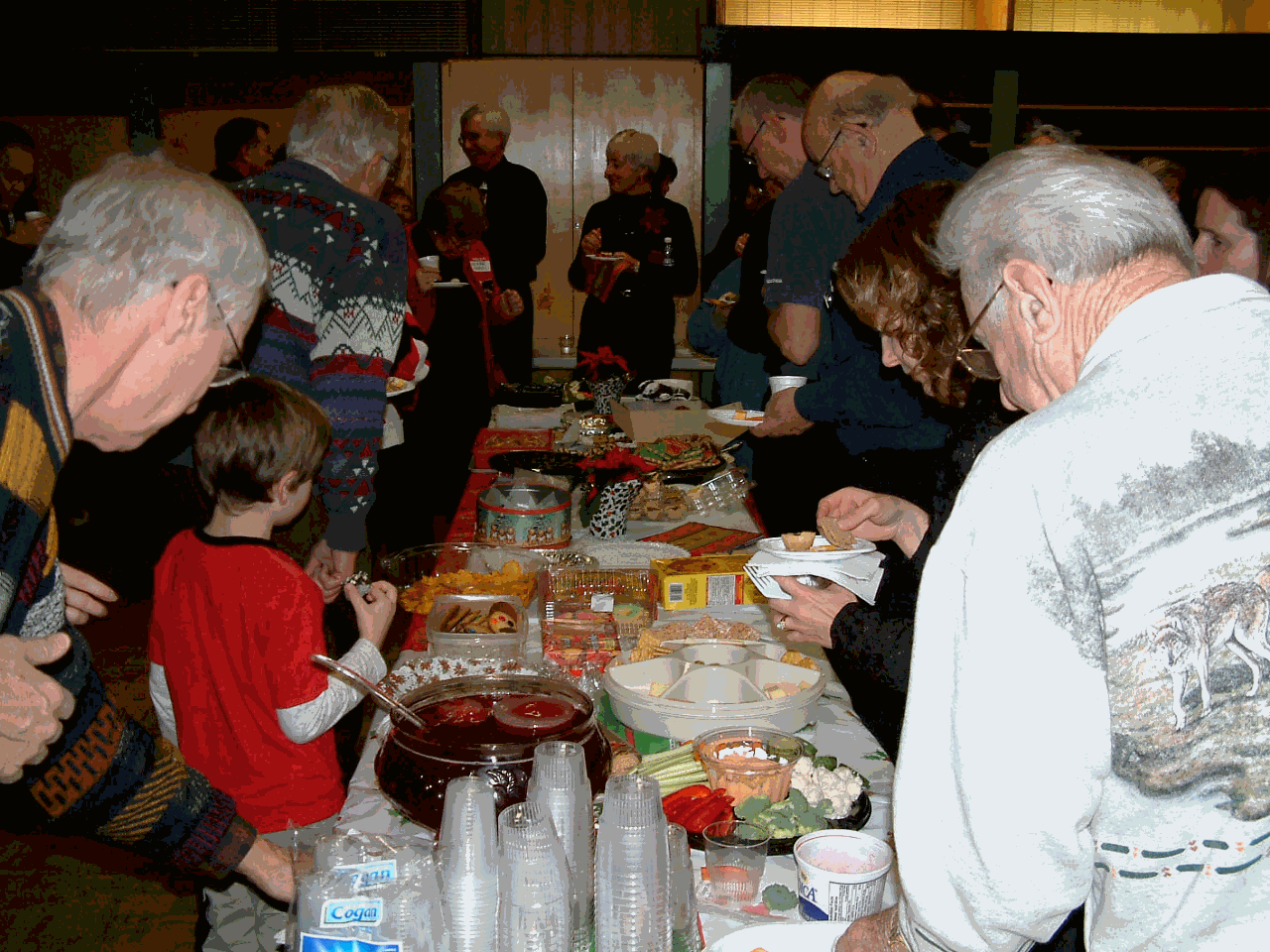 The members congratulated Drew VE3AOR and Mary Riddell VE3MWE who were celebrating their 59th wedding anniversary on Dec 10. Congratulation to this wonder event from all the members. Mary was also celebrating her 85th Birthday on Dec 9th. The choir sang a delightful "Happy Birthday" song to the young couple.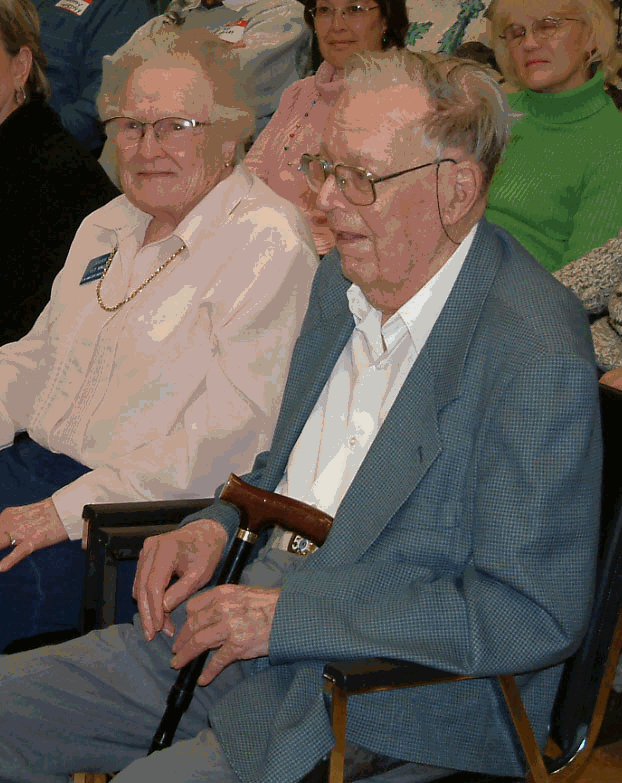 Gord Gibson VE3RGG club QSL manager, with a early arrival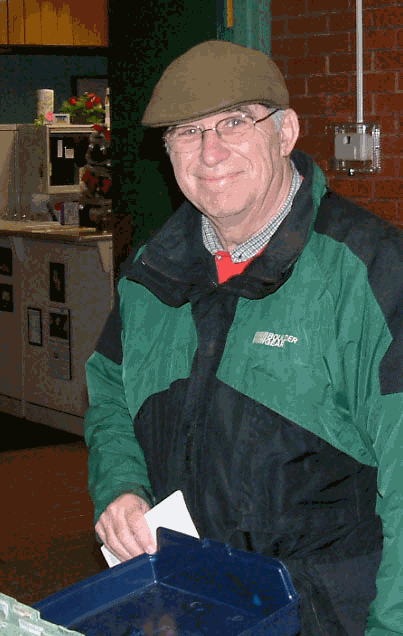 Club members Paul Cassel VE3SY and wife Marg VE3RE came to catch the performance. Nice tie Paul!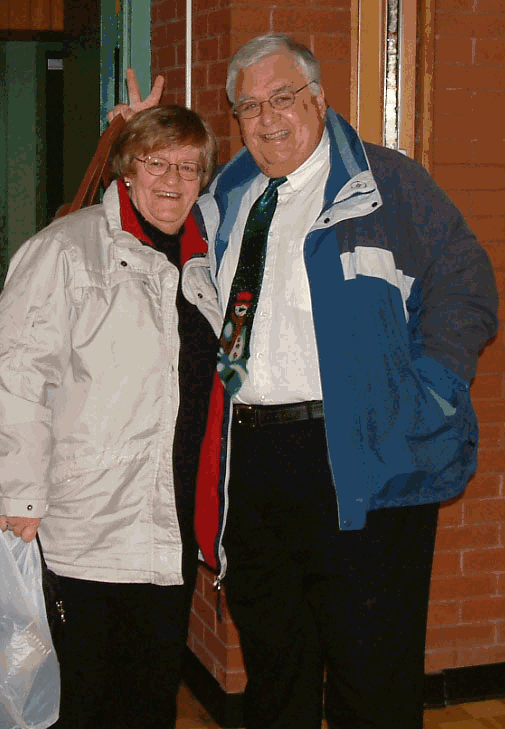 Ben VE3ST presented choir director Tammy MacMath with a card of appreciation for the wonderful performance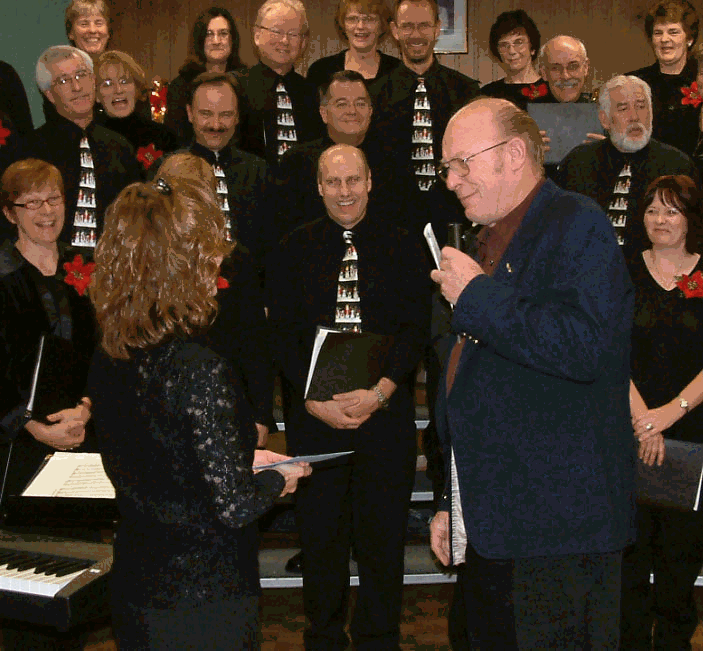 Two choir members sharing a smile for the photographer.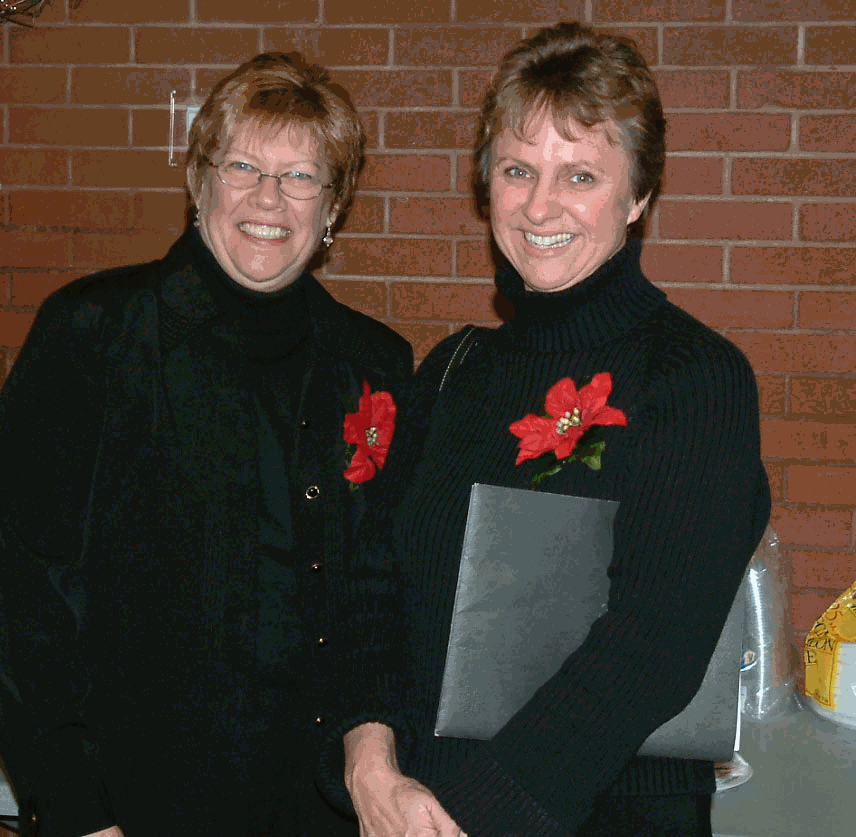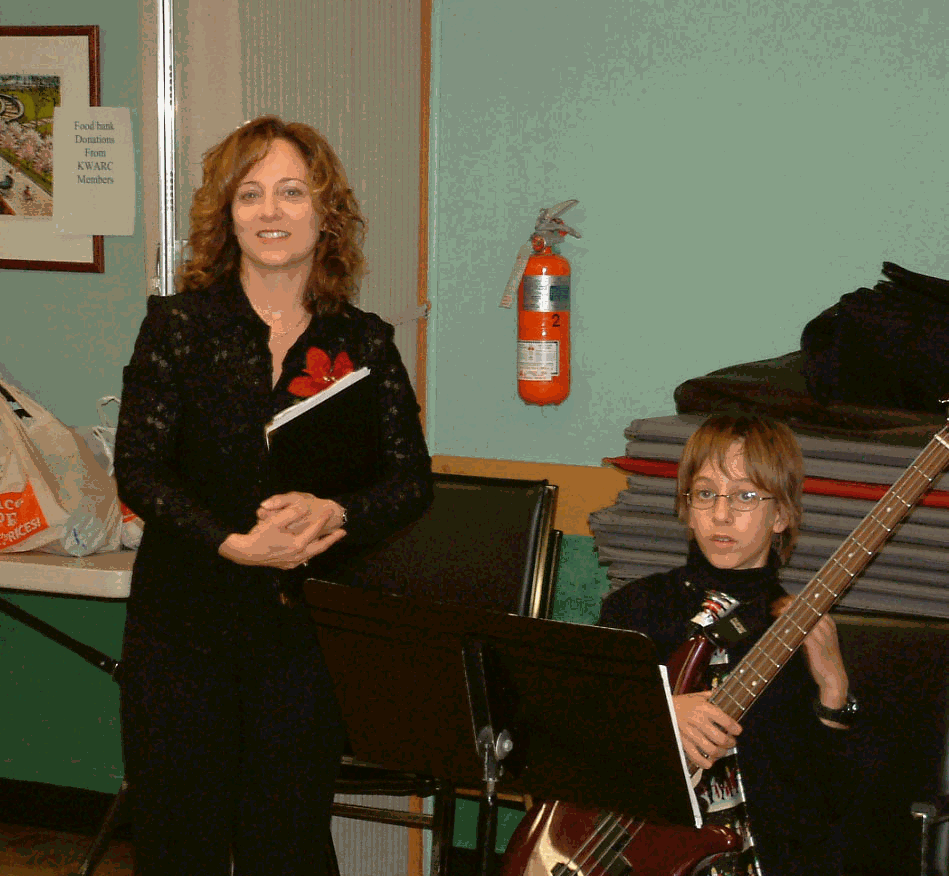 Choir Director Tammy MacMath with her son on the guitar ready for the evening performance.
The Executives of the Kitchener Waterloo Amateur Radio Club wish each and every one of you a Very Merry Christmas and a Happy New Year for 2006. May you prosper and be healthy and active in our club and in amateur radio. Please use the link on our web page to see a live video complete with sound of the Choir performance, thanks to Tedd VE3TJD's.
73 to all,
Ben Sasiela
VE3ST
Past Pres KWARC