Packet Radio in the KW Area
The Kitchener Waterloo ARC operates several packet nodes within the K-W area. The local BBS is VA3SED and operates on the KW LAN frequency of 145.090 mHz.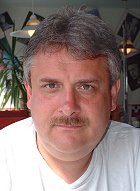 The SYSOP for VA3SED is Tedd Dodda, VE3TJD located at Baden Ontario.
High speed message forwarding for Regional and International traffic is made possible through the clubs backbone UHF network that connects into the SW Ontario Packet. KWARC's Wide Area Network (WAN) node is VE3KSR-0, that operates on 145.010 mHz.
If you have any questions or would like more information on KWARC's Packet activity please contact
73
Tedd




© 1996-2004
Kitchener-Waterloo Amateur Radio Club Inc.
Privacy Policy

This Site Sponsored and Hosted by
K-W IGS


last updated February 03, 2004 10:11

Hits=15922